I've been working with the executive chef of British Bankers Club gastropub
in Menlo Park to add a gourmet Russian-style appetizers spread, "zakuski", to their New Years Eve menu.
The "zakuski" menu includes Russian potato salad "Olivier", my own version of a beet vinaigrette, smoked fish plate, cold meat cuts, including beef tongue with horseradish sauce and chicken liver mousse, marinated vegetables assortment, and, of course, piroshki.

For a full-size holiday dinner, the chef created a nine-course menu that starts with zakuski and proceeds as a succession of courses of French and Central European origin, with his own unique twist.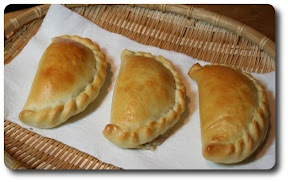 Celebrate the New Year with good old-world food, good drinks, music, and dancing: http://www.facebook.com/events/173791082716666/
- Posted using BlogPress from my iPad
Location:Menlo Park, CA