Today's menu was mostly client-requested comfort foods, with a few of my seasonal favorites thrown in.
Chicken soup with mushrooms and brown rice
Hake, creamy mushroom sauce
Farro risotto
Tuna and noodles casserole
Spinach salad with oranges and walnuts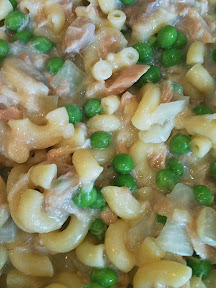 Lemon and herb roasted chicken
Baby root vegetables bagna cauda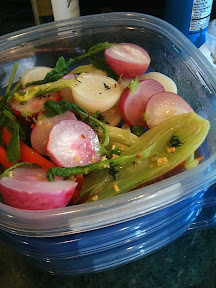 Beef and beer stew
Herbed smashed potatoes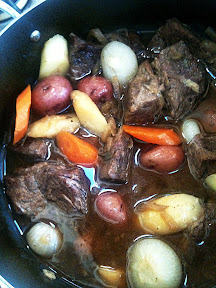 I used a Weiss bier for the stew this time. The aroma was unbelievable.
- Posted using BlogPress from my iPad
Location:Burlingame, CA